Show Daily
Professional development
The 2023 NSC Safety Congress & Expo
Oct. 20-26 in New Orleans
NSC Safety Congress & Expo Online
Note: In the September issue of our print magazine, Safety+Health lists every Safety Congress & Expo session, event and exhibitor. For our web readers, we're providing links to online and mobile resources. Use this page:
To plan your conference experience.
For reference while virtually attending the show.
To soak up Congress information and buzz even if you are not attending.
Click on the tabs below to view the online resources. Links will open in a new browser tab or window.
Expo: Oct. 23-25
NSC Safety Technology Pavillion
Make plans for your free time in New Orleans
Things to see and do in New Orleans
Photo: Wikimedia Commons/Sami00tr
Follow the show from your inbox
Sign up to receive this year's Show Daily, an e-newsletter published each day of the Expo by the staff of Safety+Health magazine. We'll be covering keynote addresses, awards, National Safety Council announcements and more.
A must-have tool for Congress & Expo attendees
Get the app for iPhone or Android: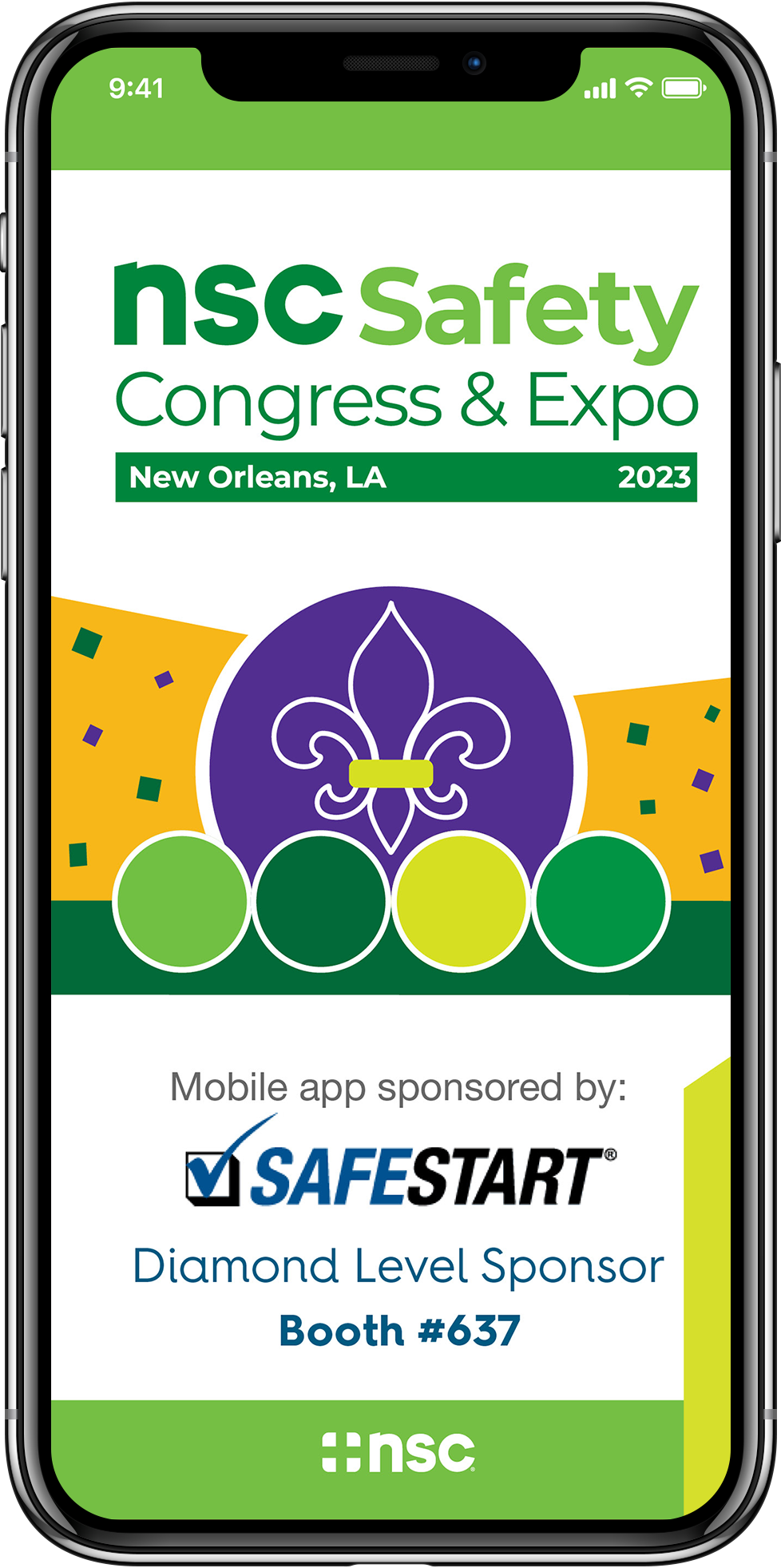 Live from Twitter
Attendees, exhibitors and speakers: Use Twitter hashtag #NSCExpo to make your Tweets from Congress appear in the feed.
On the Safe Side podcast: Live from New Orleans
Safety+Health Associate Editors Barry Bottino, Kevin Druley and Alan Fergusson do double duty as hosts of On the Safe Side, the magazine's monthly podcast. Subscribe now in your favorite podcast app, or sign up to receive email notifications so you'll never miss an episode including two bonus episodes centered around Congress:
A Congress & Expo preview episode is available now:

A special live episode in the National Safety Council booth on Oct. 23. Watch for an update here once the time and special guest have been firmed up, and plan to join us for the live taping.
Let's make people safer
The world's largest annual gathering of safety professionals is happening in New Orleans this year! The 2023 NSC Safety Congress & Expo is set to take place at the Ernest N. Morial Convention Center on Oct. 20-26.
To help you plan your time at the event, we're sharing some of the show's highlights:
Opening Session speaker and magician Jon Dorenbos' principles can be applied whether you're at work or at home. Even after being diagnosed with a life-threatening heart condition, Dorenbos still says "life is magic." He'll share how you can turn self-doubt into happiness. (Oct. 23)
Training across generations is the theme of the Campbell Institute Forum. Tamara Coppens from Dow Inc. and Amanda Ladner from Chemours Co. will show you how to incorporate different learning styles, attitudes and preferences of all generations of workers. (Oct. 23)
Diversity, equity and inclusion in the occupational sector will be addressed during the DEI Panel discussion. Speakers are still being added to the panel, so check in often at congress.nsc.org to find out who'll be participating in this important discussion. (Oct. 24)
Then, during the Closing Keynote, Cameron Stevens will walk you through using technology and innovation to improve human and organizational performance. (Oct. 25)
After Stevens' session, stick around to hear from the Safety Innovation Challenge finalists. Each will present a solution for decreasing musculoskeletal disorders in the workplace. (Oct. 25)
And remember to check out one of the 100-plus Technical Sessions and Professional Development Seminar opportunities. Don't have that much time? Returning to the Expo Floor this year is the NSC Learning Lab, which will feature shorter (but information-packed) educational sessions during show hours.